11th Pharmacovigilance 2016
"Ensuring safer drugs to market by analyzing latest developments in pharmacovigilance, drug safety and risk management"
1st December 2016, Kohinoor Continental Hotel, Mumbai, India
After the successful journey of a series of 10 Pharmacovigilance conferences, Virtue Insight is proud to announce its 11th Pharmacovigilance 2016 in India. It is our great pleasure to invite you to the 11th Pharmacovigilance 2016, in Mumbai – India on 1st of December 2016. We have a wide range of scientific topics with something for everyone.
The past is reflected in a session about Indian traditional medicine and the future is discussed under Big Data analytics and in the research of our young scientists. However, we must live and act in the present and debate pressing challenges that face us today in pharmacovigilance (PV). The rates for medication errors are too high. We still struggle to communicate risk well. With the welcome drive towards transparency and respecting human rights, legal and ethical issues in PV have come to the fore. Society's research enterprise as a whole needs to become far more aware of the commercial reality that PV underpins safety, with its intimate links to innovation, so that safety and must be intrinsically built into successful development and marketing. With governments round the world struggling to curb healthcare costs, the importance of integrating PV into National Health Programmes has never been more important.
It gives me great pleasure in welcoming all of you to the virtue insight's 11th Pharmacovigilance 2016. I wish and pray that all our efforts will be beneficial to our industries and to our country at large.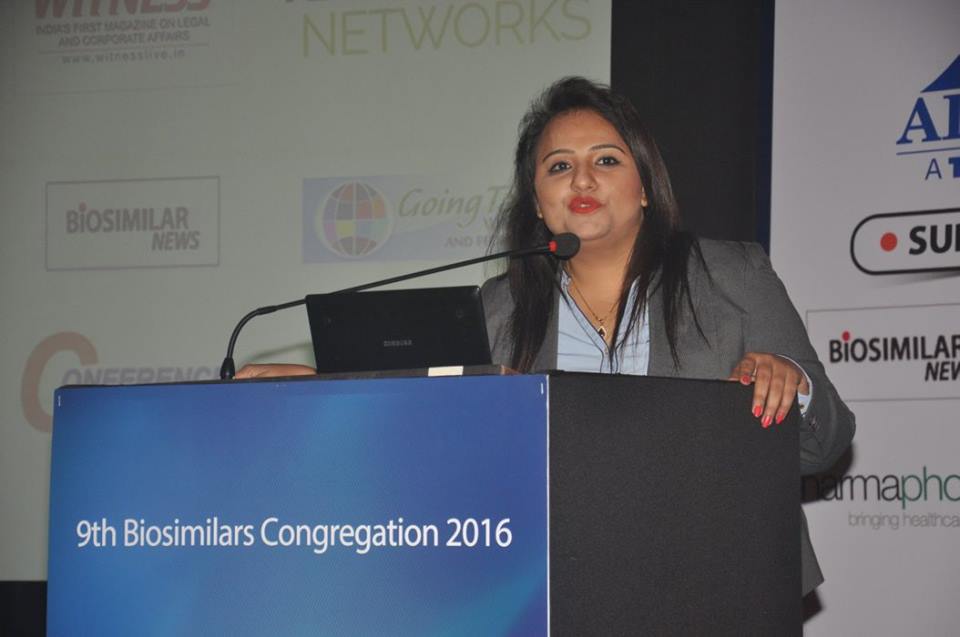 pic KANCHI SHAH, VIRTUEINSIGHT
KEY SPEAKERS INCLUDE
JEAN CHRISTOPHE DELUMEAU, Head of Pharmacovigilance Asia-Pacific, Bayer HealthCare (Singapore)

JESSICA THONGCHAREN, Associate Director Pharmacovigilance, Takeda Pharmaceuticals (Singapore)

ARUN BHATT, Consultant – Clinical Research & Development
V. KALAISELVAN, Principal Scientific Officer, Indian Pharmacopoeia Commission, Ministry of Health & Family Welfare, Govt. of India
SUDHIR PAWAR, Coordinator – ADR monitoring Center at LTMMC & GH, Under Pharmacovigilance Programme Of India (PvPI),Indian Pharmacopoeia Commission
ARUN BHATT, Consultant – Clinical Research & Development
BHASWAT CHAKRABORTY, Senior VP & Chair, Research and Development Core Committee, Cadila
SUTAPA B NEOGI, Additional Professor, Indian Institute of Public Health
DEEPTI SANGHAVI, Assistant Manager – Medical Writing, Tata Consultancy Services
JAMAL BAIG, Country Head – Pharmacovigilance, Merck
SIDDHARTH DESHPANDE, Assistant Professor Department of Clinical Pharmacology, KEM Hospital
ABHAY CHIMANKAR, Head, Global Drug Safety, Cipla
SANDESH SAWANT, Head, Clinical Operations (India and EM), Wockhardt
ABHAY PHANSALKAR, Head Clinical Trials, Cipla
GURPREET SINGH, Head Vendor Management, Drug Safety & Epidemiology, Novartis
MILIND ANTANI, Partner In-Charge – Pharma LifeSciences, Nishith Desai Associates
VARSHA NARAYANAN, Head Medical Affairs, Wockhardt
POOJA JADHAV, Manager, Sun Pharmaceuticals
GODHULI CHATTERJEE, Senior Medical Advisor and Clinical Safety Officer, Sanofi-aventis
Plus Many More..
PEOPLE YOU GET TO MEET
Vice Presidents, Directors, CRO's, Heads and Managers of:
Pharmacovigilance Strategy, Drug Safety/Risk Management, Information and Clinical Data Management, Clinical Research, Research & Development, Product Safety/Assurance Assessment, Patient Safety & Outcomes Research & Data Analysis, Epidemiology project management, Regulatory Affairs and Compliance, Sales & Marketing, Biotech manufacturers
FROM VARIOUS
Pharmaceutical organizations, Generic pharmaceutical companies, Contract research organizations, Patient recruitment companies, Government- Department of health, Non-profit organizations/ Association, Consultants
This event also serves as a platform for networking opportunities in the relevant field , wherein you get to meet and  broaden  your  contacts to develop your business. We also have sponsorship opportunities available for the event which gives you an opportunity to speak/exhibit and create brand awareness. Or you could even attend the event as a delegate and get a better insight of the updates and  the increasing challenges in the industry . So hurry now and be a part of this massive event.
GLIMPSES OF MY( DR ANTHONY) INTERACTION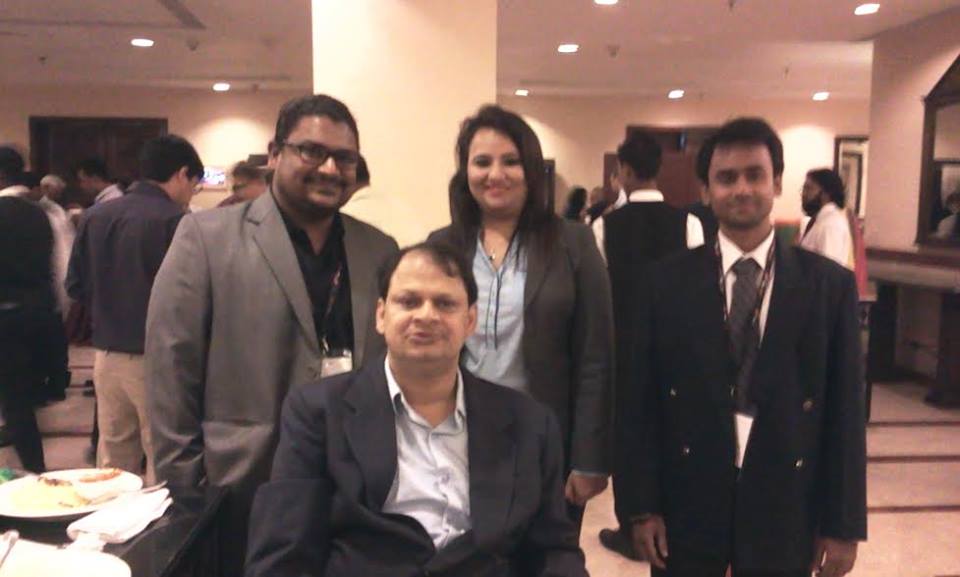 with Fen Castro of VirtueInsight, Director , and his team , , —thanks for inviting me to 9th Biosimilars Congregation 2016., Lalit hotel, Mumbai, India, 22nd Sept 2016 — with Fen Castro, Kanchi Shahand Virtue Insight at The Lalit Hotel.
CONFERENCE BOOKING DETAILS
Online Registration
http://www.bookmytrainings.com/all-courses/professional-events/event/44991-11th-pharmacovigilance-2016
Early Bird Discount Price – 1 Delegate Pass (INR 6,000 + Tax (15%) – Book and Pay before 17th October 2016 to avail this price
Standard Price (From 18th October 2016) – 1  Delegate Pass – (INR 7,000 + Tax (15%)
Group Discounts (Applicable for 3 or 4) – 1 Delegate Pass  – (INR 6,500 + Tax (15%)
Group Discounts (Applicable for 5 or more) – 1 Delegate Pass  – (INR 6,000 + Tax (15%)
Conference Sponsor & Exhibition Stall – Should you wish to Sponsor, Exhibition Stall (Booth) or a paid Speaker Slot, you can simply call or email your interest and queries to TEL: +91 44 64614333, or sponsor@virtueinsight.com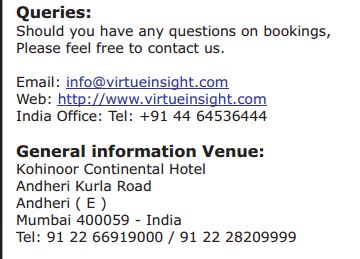 REGISTRATION PROCESS
In order to register simply email the below mentioned details to delegate@virtueinsight.com
Company Name & Address
Attendee Name/Names
Job Title
Contact Number
We also have some sponsorship opportunities available for the event, which gives you an opportunity to speak/exhibit, and create brand awareness. In addition, the networking opportunities in focused and relevant industry gathering provide the personal contact necessary for business development efforts.
In case you or any of your colleagues might be interested in participating in the same, please let us know and we will be happy to call you and help you with the registration.
SEE BROCHURE
ALLOW BROCHURE TO LOAD

Thank you for your time and consideration.
Fen Castro
Head – Productions
Virtue Insight
Tel (India) –       + 91 44 64614333
Mobile (India) –  + 91 9003 26 0693
Tel (UK) –          + 44 2036120886
////////////11th Pharmacovigilance,  2016, 1st Dec,  2016, Kohinoor Continental Hotel, Mumbai, India, Conference, fen castro