Dr. D. Srinivasa Reddy
Senior Scientist
Organic Chemistry Division
National Chemical Laboratory
PUNE, INDIALINKS
http://academic.ncl.res.in/ds.reddy/research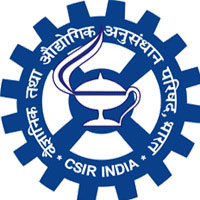 NCL PUNE INDIA
Dr. Srinivasa Reddy of CSIR-NCL bags the prestigious Shanti Swarup Bhatnagar Prize
The award comprises a citation, a plaque, a cash prize of Rs 5 lakh
The Shanti Swarup Bhatnagar Prize for the year 2015 in chemical sciences has been awarded to Dr. D. Srinivasa Reddy of CSIR-National Chemical Laboratory (CSIR-NCL), Pune for his outstanding contributions to the area of total synthesis of natural products and medicinal chemistry.
This is a most prestigious award given to the scientists under 45 years of age and who have demonstrated exceptional potential in Science and Technology. The award derives its value from its rich legacy of those who won this award before and added enormous value to Indian Science.
Dr. Reddy will be bestowed with the award at a formal function, which shall be presided over by the honourable Prime Minister. The award, named after the founder director general of Council of Scientific & Industrial Research (CSIR), Dr. Shanti Swarup Bhatnagar, comprises a citation, a plaque, a cash prize of Rs 5 lakh.
Dr. Reddy's research group current interests are in the field of total synthesis and drug discovery by applying medicinal chemistry. He has also been involved in the synthesis of the agrochemicals like small molecules for crop protection. The total synthesis of more than twenty natural products has been achieved in his lab including a sex pheromone that attracts the mealy bugs and has potential use in the crop protection. On the medicinal chemistry front significant progress has been made by his group using a new concept called "Silicon-switch approach" towards central nervous system drugs. Identification of New Chemical Entities for the potential treatment of diabetes and infectious diseases is being done in collaboration with industry partners.
His efforts are evidenced by 65 publications and 30 patents. He has recently received the NASI-Reliance industries platinum jubilee award-2015 for application oriented innovations and the CRSI bronze medal. In addition, he is also the recipient of Central Drug Research Institute award for excellence in the drug research in chemical sciences and scientist of the year award by the NCL Research Foundation in the year 2013. Dr. Reddy had worked with pharmaceutical companies for seven years before joining CSIR-NCL in 2010.