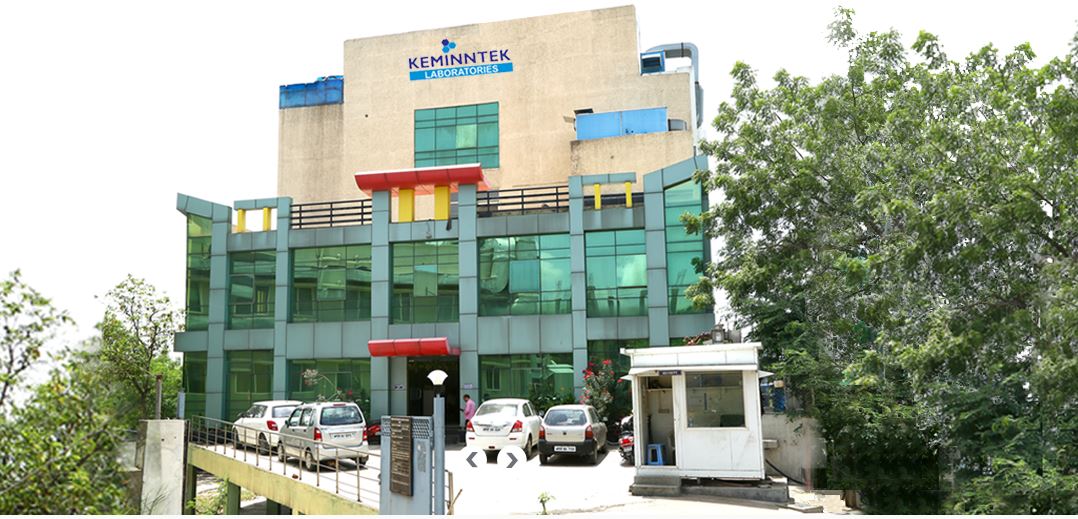 The presentation will load below

KemInnTek Laboratories
Welcome to Keminntek Laboratories
Keminntek Laboratories is a Hyderabad (India) based Contract Research Organization in Pharmaceutical sector in specific Pharmaceutical Intermediates, Speciality Chemicals, Impurities and Active Pharmaceutical Ingredients. Promoters of Keminntek Laboratories are Young and Dynamic Technocrats and established with a vision to provide a best-in class pharmaceutical services. Keminntek Laboratories would be a value-added and innovative-in –approach business partner. It has a strong talent pool of qualified and experienced scientists drawn from the national and international institutes and industry. It has a capability to synthesize in mg to multi-kg scale.
About Us
Vision
Our vision is to build Keminntek Laboratories into a world class leading pharmaceutical service provider based on innovation while keeping health and prosperity in mind. Imperatively, we will continue our business with high standards of ethics in the interest of society and environment.Mission
We are committed towards improving people's health through science and innovation. Our mission is to provide better access of the affordable medicines to the patients and positively impact prosperity.
Team
Promoters of this company are very well qualified and experienced personalities in Pharmaceutical sector

We have a team consisting

Ph.Ds from premier Indian Institutes and postdocs from abroad

M. Sc (Chemistry) with 2-12 years pharmaceutical industry experience

Our team expertise lies in process R&D of pharmaceutical intermediates, NCEs (Medicinal Chemistry) development, pharmaceutical impurities, and custom synthesis of specialty chemicals
Kolupula Srinivas
Co-Founder & Chief Scientific Officer at Keminntek Laboratories

Visit
---
Plot No: 10/11, Road No: 5,
IDA Nacharam, Hyderabad,
India – 500076.
 +91 9515 053 169 / 68  
keminnteklabs@gmail.com
keminnteklabs@gmail.com
//////////////KemInnTek Laboratories, srinivas kolupula, hyderabad, blog, cro, custom, synthesis