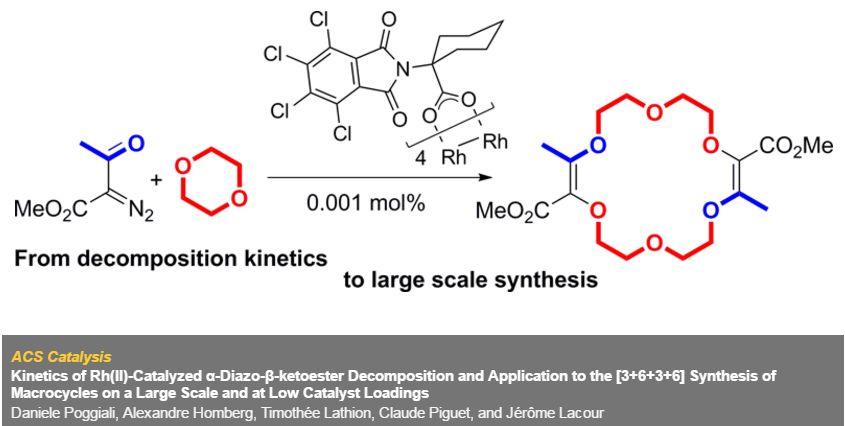 Kinetics of Rh(II)-Catalyzed α-Diazo-β-ketoester Decomposition and Application to the [3+6+3+6] Synthesis of Macrocycles on a Large Scale and at Low Catalyst Loadings
†
Department of Organic Chemistry and
‡
Department of Inorganic and Analytical Chemistry,
University of Geneva
, 30 Quai Ernest Ansermet, CH-1211 Geneva 4,
Switzerland
ACS Catal.,
2016
,
6
, pp 4877–4881
DOI: 10.1021/acscatal.6b01283
In the context of [3+6+3+6] macrocyclization reactions, precise kinetics of α-diazo-β-ketoester decomposition were measured by in situ infrared (IR) monitoring. Dirhodium complexes of Ikegami–Hashimoto type—and perchlorinated phthalimido derivatives in particular—performed better than classical achiral complexes. Clear correlations were found between speciation among dirhodium species and catalytic activity. With these results, novel cyclohexyl-derived catalysts were developed, affording good yields of macrocycles (up to 78%), at low catalyst loadings (from 0.01 mol % to 0.001 mol %) and on a large scale (from 1 g to 20 g).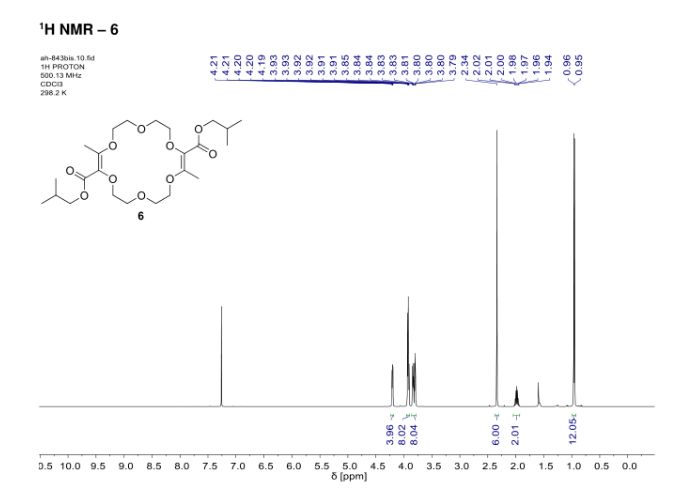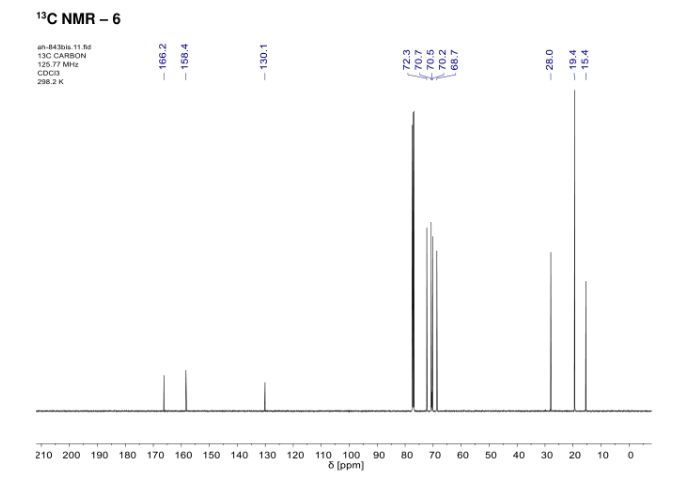 ///////acceptor-acceptor diazo reagents,  dirhodium complexes,  in situ IR monitoring,  kinetics, low catalyst loading,  multigram synthesis,  speciation,  ylides