A copper(I)/N-heterocyclic carbene complex-catalyzed addition of terminal alkynes to trifluoromethyl ketones at low loading is described. The developed process functions well using a range of terminal alkynes but functions best when an aryl trifluoromethyl ketone is used. This substrate scope is well-suited for the production of active pharmaceutical ingredients (APIs) such as efavirenz. In this vein, we demonstrate that the described method can be translated into a flow process laying the framework for a completely continuous synthesis of efavirenz in the future.
Advanced Synthesis & Catalysis
Volume 355, Issue 18, pages 3517–3521, December 16, 2013
Adv. Synth. Catal. 2013, 355, 3517−3521.
Copper(I)/N-Heterocyclic Carbene (NHC)-Catalyzed Addition of Terminal Alkynes to Trifluoromethyl Ketones for Use in Continuous Reactors
Camille A. Correia1,
D. Tyler McQuade1,3,* and
Peter H. Seeberger1,2
DOI: 10.1002/adsc.201300802, http://onlinelibrary.wiley.com/doi/10.1002/adsc.201300802/abstract
Correia, C. A., McQuade, D. T. and Seeberger, P. H. (2013), Copper(I)/N-Heterocyclic Carbene (NHC)-Catalyzed Addition of Terminal Alkynes to Trifluoromethyl Ketones for Use in Continuous Reactors. Adv. Synth. Catal., 355: 3517–3521. doi: 10.1002/adsc.201300802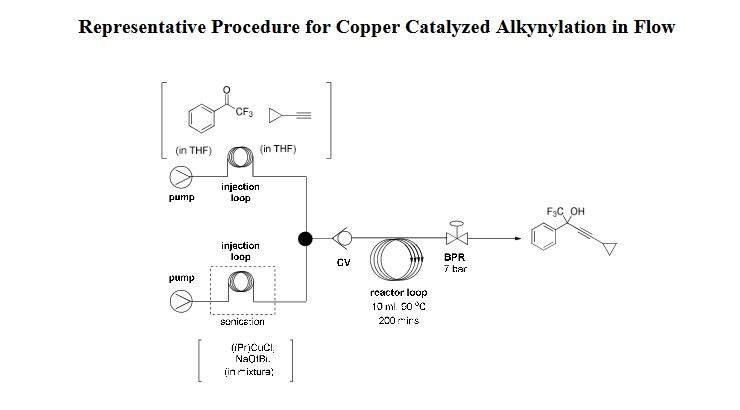 /////////