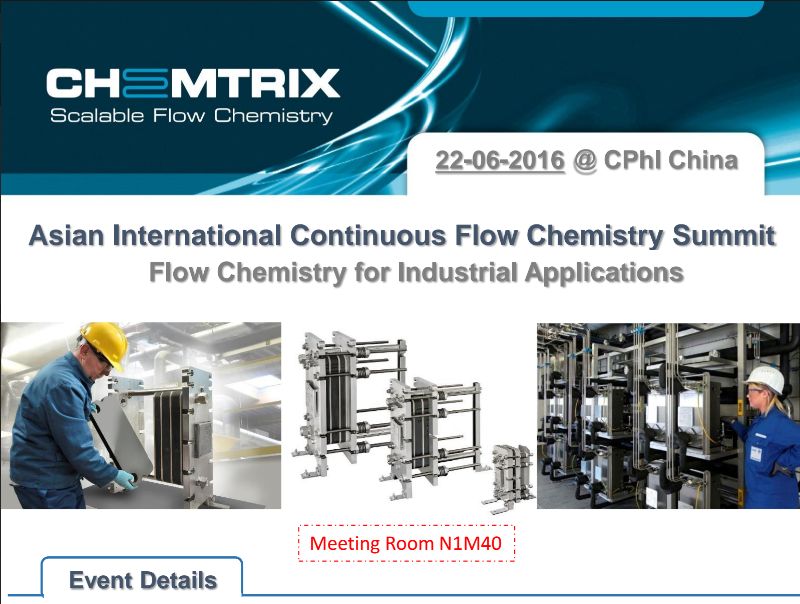 Asian International Continuous Flow Chemistry Summit at CPhI-China 2016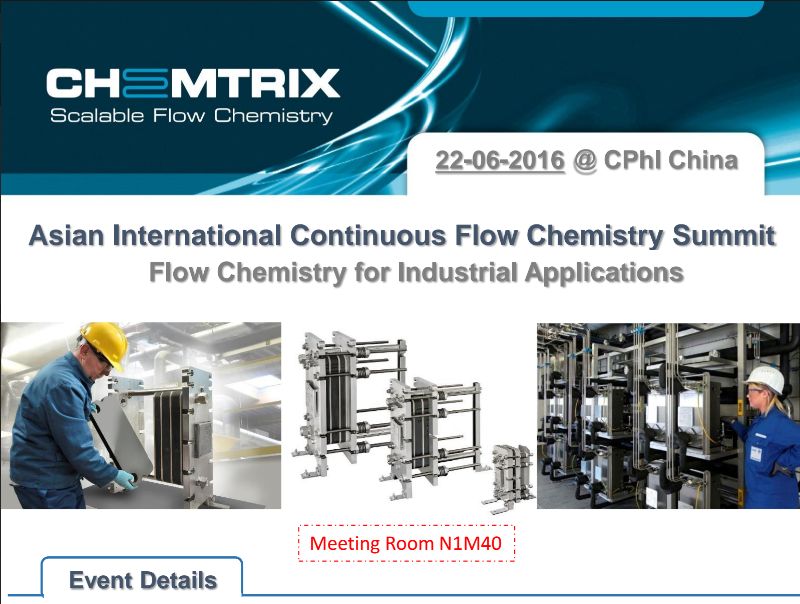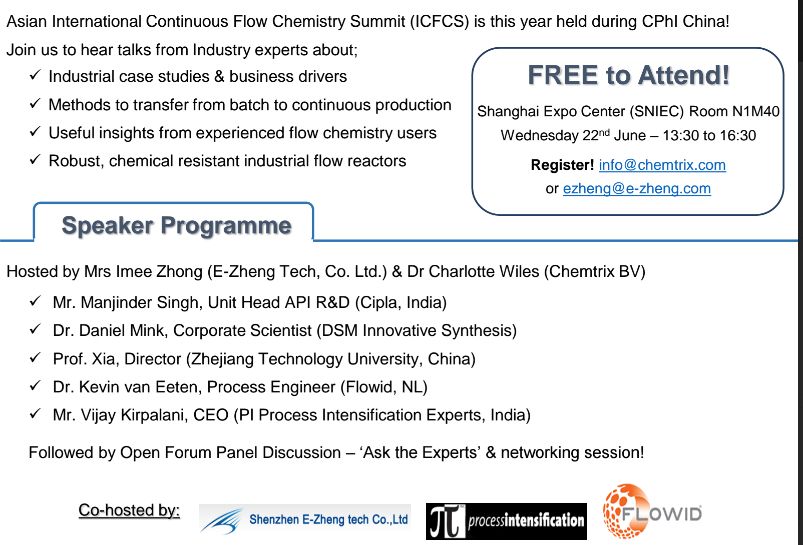 weblink…….http://www.chemtrix.com/news/65/Asian-International-Continuous-Flow-Chemistry-Summit
CPhI – China on
22nd June 2016
Asian International Continuous Flow Chemistry Summit at CPhI-China 2016
Asian International Continuous Flow Chemistry Summit
The Asian International Continuous Flow Chemistry Summit is this year held during CPhI China 2016, in Shanghai. Focussing on industrial applications, this summit provides usefull in-depth insights and perspectives for companies looking to apply continuous flow chemistry on an industrial scale. The ICFCS provides the opportunity to engage with experienced industrial flow chemistry users through interactive discussion sessions. With international speakers from DSM, Cipla, Zhejiang Technology University and more, join us to hear about;
Industrial case studies and drivers
Methods to transfer from batch to flow
Useful insights from experienced flow chemistry users
Robust, chemical resistant industrial flow reactors
The summit is held in the Shanghai Expo Center (SNIEC), on Wednesday 22nd June, from 13:30 – 16:30.
see…….weblink…….http://www.chemtrix.com/news/65/Asian-International-Continuous-Flow-Chemistry-Summit
Click here for more information. Click here for directions to the summit.
If you would like to register please send this registration form back to info@chemtrix.com.
ORGANISERS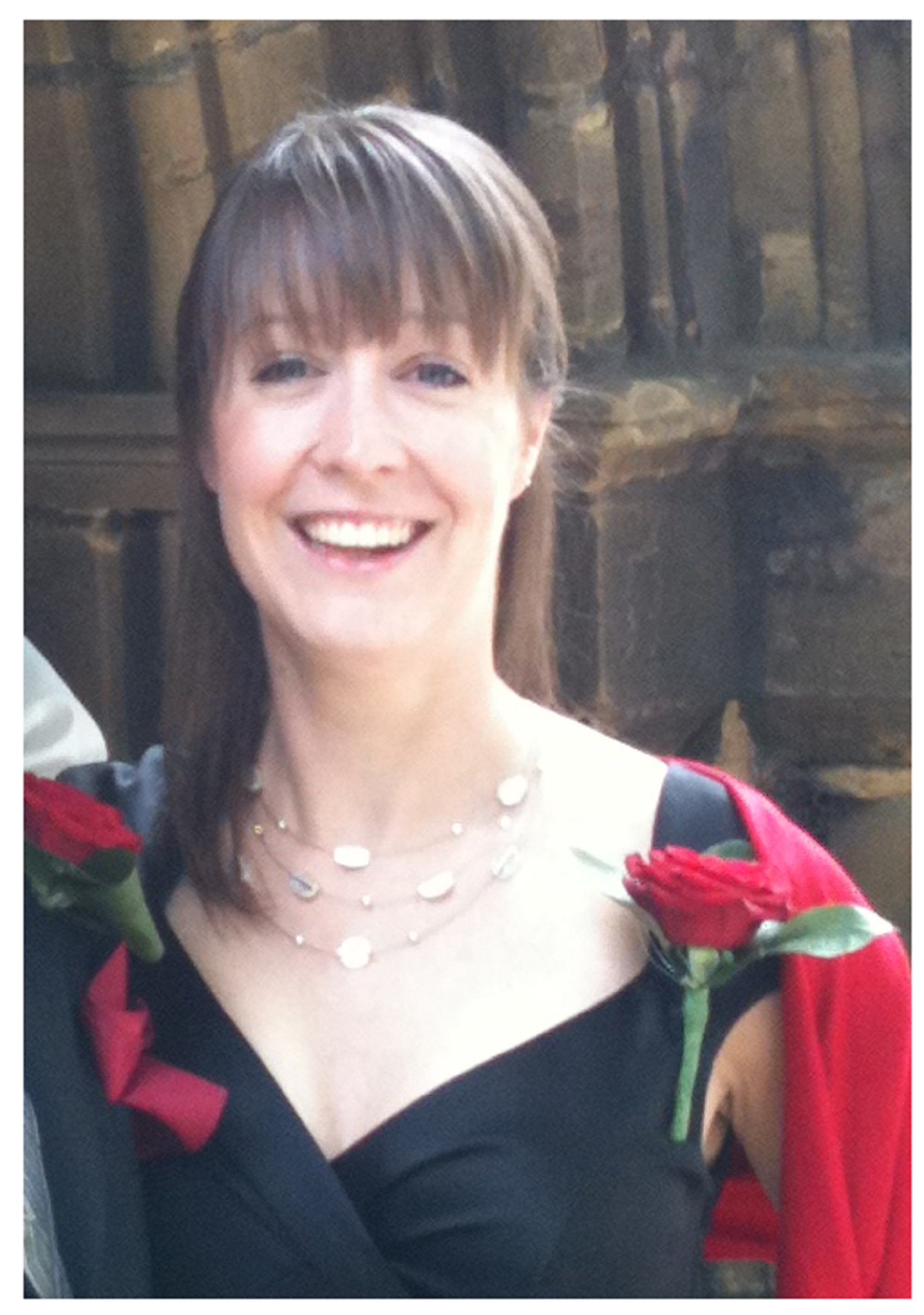 Dr Charlotte Wiles , CHEMTRIX
UK &THE NETHERLANDS,UNIV OF HULL
SPEAKERS
Mr Vijay Kirpalani
President
Flow Chemistry Society – India Chapter, INDIA

CEO,  PI PROCESS INTENSIFICATION EXPERTS INDIA
Chemtrix BV, a pioneer in the field of continuous flow reactors, further strengthens ties with the Chinese chemical market. China is a very important market for Chemtrix and the Chinese Government actively supporting programs to make the chemical industry more sustainable and safe, means interest in flow reactors is bigger than ever.
To actively support our Chinese clients with this transition, it is important to have facilities in China where Customers can test their chemistry using continuous flow reactors. 'Our test facility at Zhejiang University of Technology & Shanghai Advanced Research Institute, Chinese Academy of Sciences enables us to show our flow reactors to clients and more importantly, it enables us to test the Customers' chemistry and develop a program for implementation with the Customer', comments Imee Zhong, commercial manager at Shenzhen E-Zheng Technology Co. Ltd.(www.e-zheng.com).
E-Zheng is Chemtrix' local representative in China and their flow chemists have tested 100's of reactions over the past years for industrial clients. 'Working with Chemtrix we have built up a strong local experience that we bring to each new Customer case', states Zhong.
'Being able to test chemistry for Customers is one thing, but as a leading flow reactor company we also take responsibility to educate students using this technology', comments Stan Hoeijmakers, Marketing Manager at Chemtrix. 'This secures the future of the technology as students will enter industrial companies with the knowledge needed to keep the transformation going'. To do so, Chemtrix is building strong relationships with Chinese Universities such as  Zhejiang University of Technology, Shanghai Advanced Research Institute, Chinese Academy of Sciences, Sichuan University, Xuzhou College, Beijing University and Nanjing Tech University, to name a few.
'This combination of efforts in teaching & research at Universities and feasibility studies for industrial companies provides a strong base for further developing change in the Chinese chemical market', concludes Hoeijmakers.
////////////Asian International,  Continuous , Flow Chemistry, Chemtrix BV, CPhI-China 2016