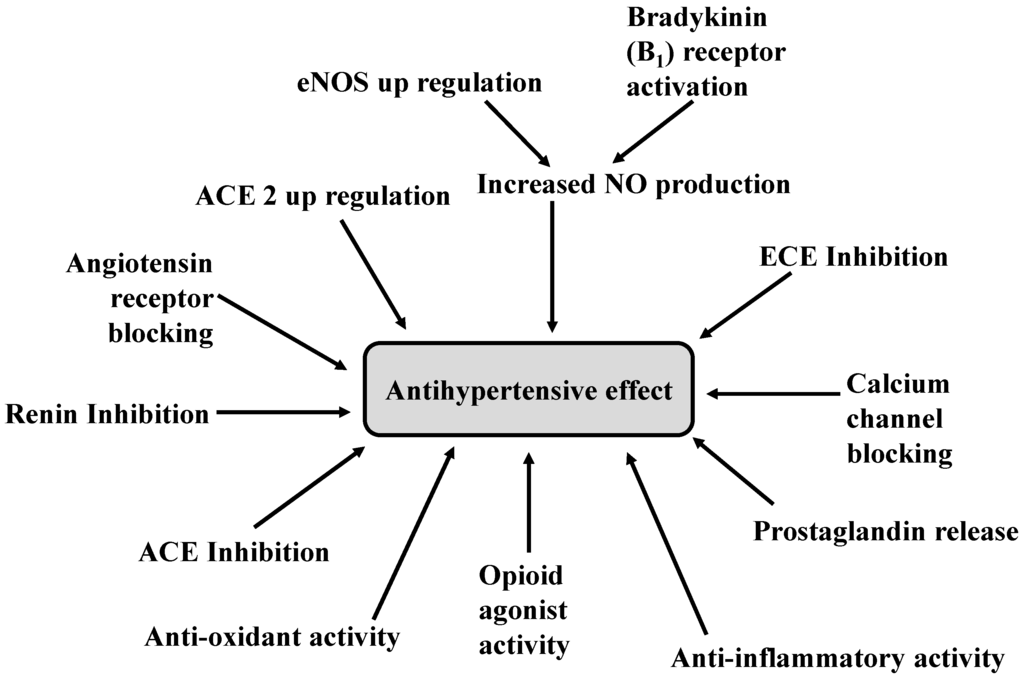 Mar. Drugs 2010, 8(4), 1080-1093; doi:10.3390/md8041080
Review
Angiotensin-I-Converting Enzyme (ACE) Inhibitors from Marine Resources: Prospects in the Pharmaceutical Industry
Isuru Wijesekara 1 and Se-Kwon Kim 1,2,*
1
Marine Biochemistry Laboratory, Department of Chemistry, Pukyong National University, Busan 608-737, Korea; E-Mail: 
isurumatara@yahoo.com
 (I.W.)
2
Marine Bioprocess Research Center, Pukyong National University, Busan 608-737, Korea
*Author to whom correspondence should be addressed; E-Mail: 
sknkim@pknu.ac.kr
; Tel.: +82-51-629-7094; Fax: +82-51-629-7099.
Received: 19 February 2010; in revised form: 8 March 2010 / Accepted: 29 March 2010 /
Published: 31 March 2010
Abstract
: Hypertension or high blood pressure is one of the major independent risk factors for cardiovascular diseases. Angiotensin-I-converting enzyme (EC 3.4.15.1; ACE) plays an important physiological role in regulation of blood pressure by converting angiotensin I to angiotensin II, a potent vasoconstrictor. Therefore, the inhibition of ACE activity is a major target in the prevention of hypertension. Recently, the search for natural ACE inhibitors as alternatives to synthetic drugs is of great interest to prevent several side effects and a number of novel compounds such as bioactive peptides, chitooligosaccharide derivatives (COS) and phlorotannins have been derived from marine organisms as potential ACE inhibitors. These inhibitory derivatives can be developed as nutraceuticals and pharmaceuticals with potential to prevent hypertension. Hence, the aim of this review is to discuss the marine-derived ACE inhibitors and their future prospects as novel therapeutic drug candidates for treat hypertension.
– See more at: http://www.mdpi.com/1660-3397/8/4/1080/htm#sthash.B8fUm0Hw.dpuf
सुकून उतना ही देना प्रभू, जितने से
जिंदगी चल जाये।
औकात बस इतनी देना,
कि औरों का भला हो जाये।
 COCK WILL TEACH YOU
DRUG APPROVALS BY DR ANTHONY MELVIN CRASTO …..
FOR BLOG HOME CLICK HERE

Join me on Facebook 
FACEBOOK
Join me on twitter

Join me on google plus 
Googleplus
 amcrasto@gmail.com